January 21, 2015 & January 26th & 27, 2015
Today we flew to LAX and waited for our connecting flight to Papeete and while we were waiting there was an issue with the plane so we couldn't fly until the next morning so Delta put us up in a hotel.
Finally the next morning we flew to Papeete and caught a connecting flight to Bora Bora and our Four Seasons Hotel boat was there to pick us up and take us to the hotel.  Once there we checked in, and we were driven to our hut above the water by a golf cart.  We had one of the best huts it was all the way at the end so when we had complete privacy. We loved everything about this hotel except the prices the alcohol no matter what you ordered other than beer it was $21 and up. I always thought that Hawaii was paradise until we visited this island.  Bora Bora is simply breathtaking the water is an amazing blue color, which is crystal clear and the people on the island are nice. We jumped into the water right from our deck, and John also had a chance to go Jet Skiing with one of the locals named Hiro who worked at the hotel while he was jet skiing they stopped where there were stingrays and black tipped sharks and John swam with them.  He said it was the best experience Jet skiing he ever had.  Hiro also made me a little purse made out of palm leaves.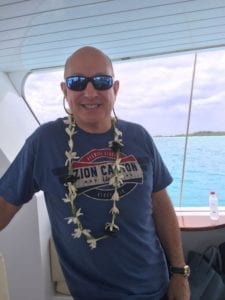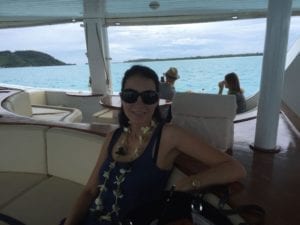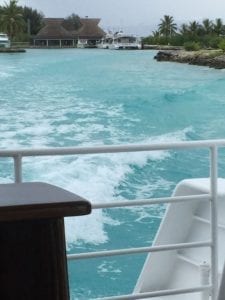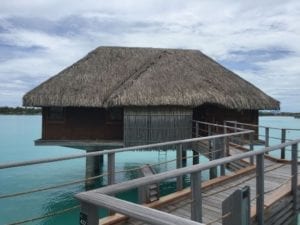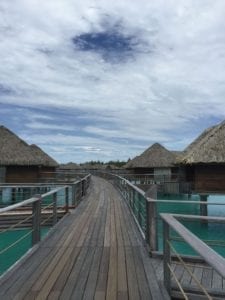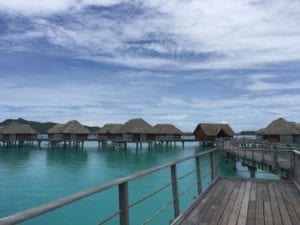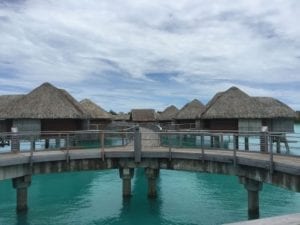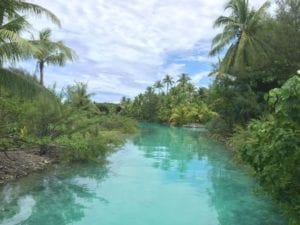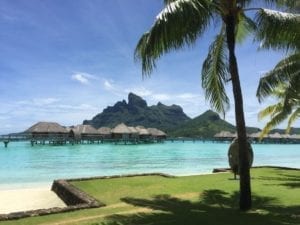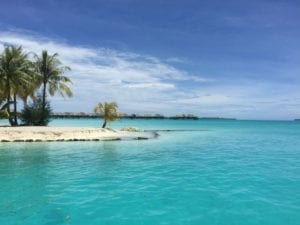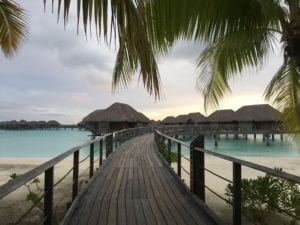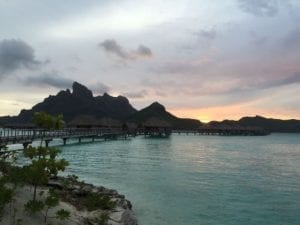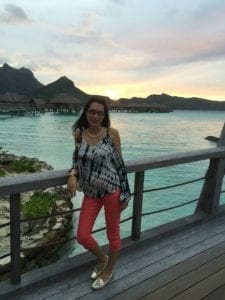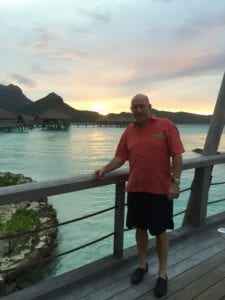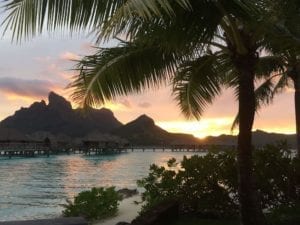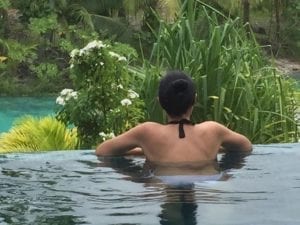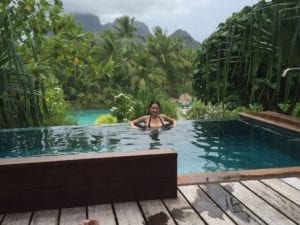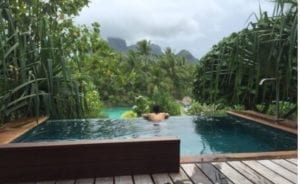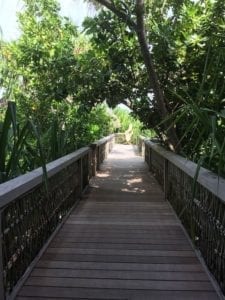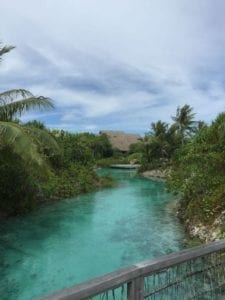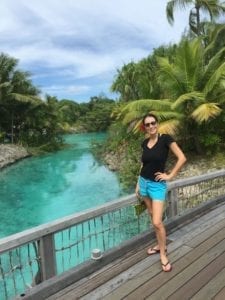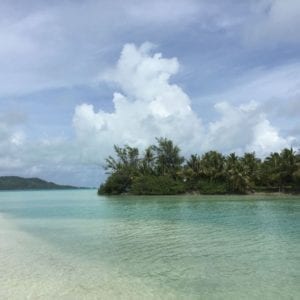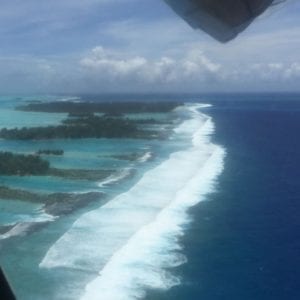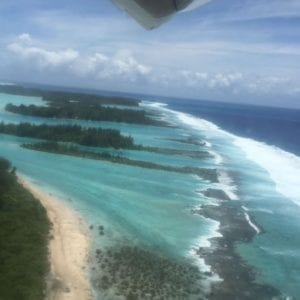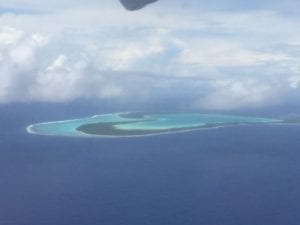 Videos of Bora Bora
January 26, 2015 
Today we didn't have any tours set up we decided to go to Bloody Mary's and have lunch and a few drinks. Bloody Mary's is a famous restaurant where a lot of celebrities have visited.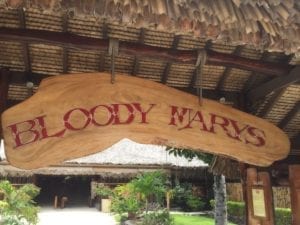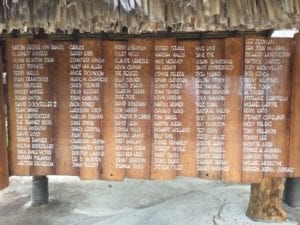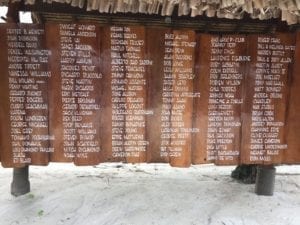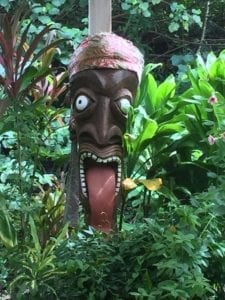 January 27, 2015
Today's tour was an exciting one it was an Aqua Safari; we took a short transfer from the pier to the dive site, where we got briefed by a certified diving instructor about what we were going to do.  This unique underwater experience allows us to descend to a depth of 10 feet and walk along the ocean floor with a heavy metal dive helmet.  Once underneath we were surrounded by hundreds of colorful tropical fish and colorful coral and huge stingrays.  I am not a fan of doing things underwater but this was such a great experience I had to do it, and I was glad I did.
Follow us on our journey the next destination is Apia, Samoa.