May 2, 2019 
Today we checked into the Embassy Suites Hotel and we got ready and headed to Eddie Merlot's for dinner afterward we went back to the hotel to settle in and get ready for the Kentucky Oaks tomorrow
May 3, 2019
Today we got ready for the Kentucky Oaks I wore a pink dress in honor of breast cancer survivors and a fascinator which was hand-painted ostrich feathers. After the Oaks race, we had an after-party where we saw Martina McBride perform a bunch of her hit songs.
May 4, 2019 – DERBY DAY!!!!!
Today was very exciting!  Going to the Kentucky Derby was on our bucket list and we are lucky enough to be able to check it off.
Oaks Day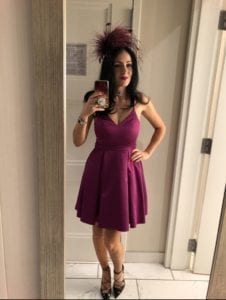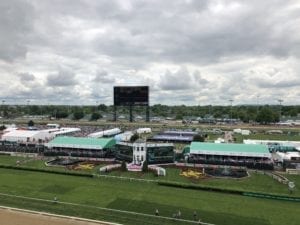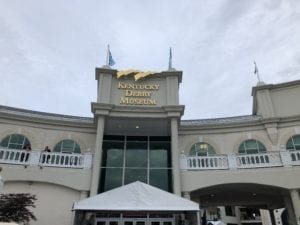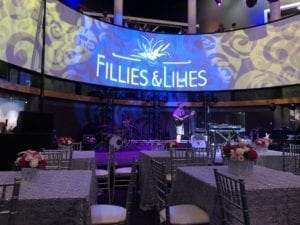 DERBY DAY!!!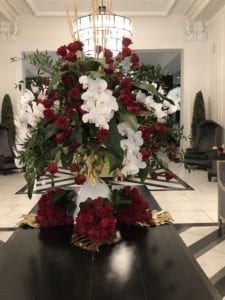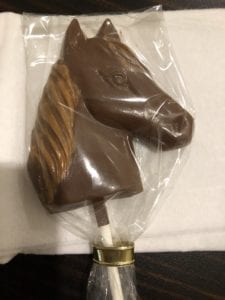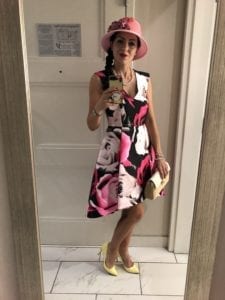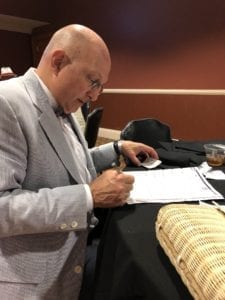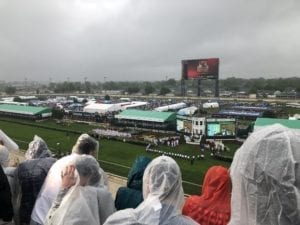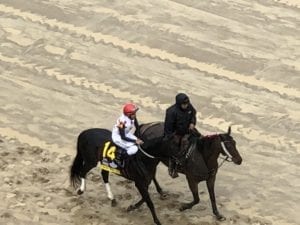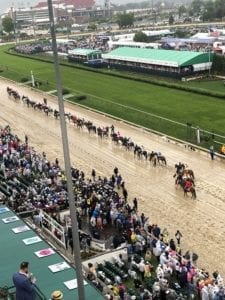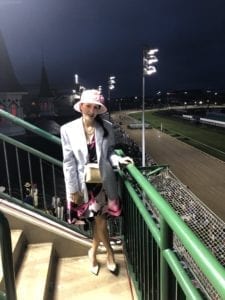 After the Derby, our friends Donna & Rodney hired a shuttle to take us all back to the hotel. This is a video of our Irish friends having some fun singing.
Louisville Airport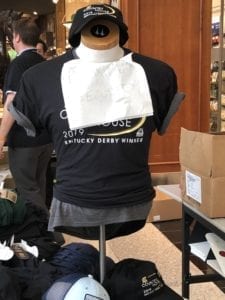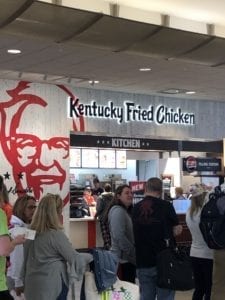 We were on the plane with Bob Baffert – Legendary Horse Trainer. I asked him to sign our Trophy Room tickets.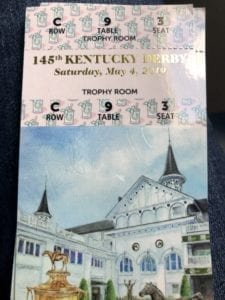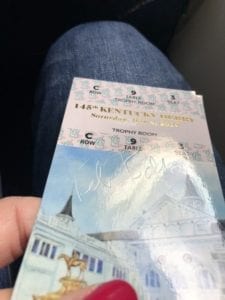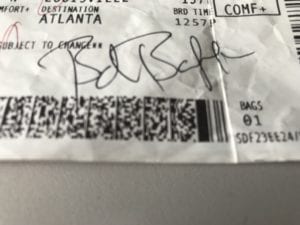 Gifts from The Derby Experience