May 23, 2019
Today we flew into Nice and got a taxi ride to Monaco which is about 45 minutes away. Once we got to Monte Carlo we checked into the beautiful
Hotel de Paris Hotel
. After we got settled in we decided to have lunch at the hotel which was really expensive.
May 24, 2019
Today we met up with our friends Rodney and Donna and their tour guide and we drove to Antibes, France. After a leisure stroll around Antibes, we drove to
Hotel du Cap
to have lunch at
Eden Roc
.
May 25, 2019
Today we watched the qualifying race on the 140′ yacht name
Soy Amor
.
We had an amazing time and we met some really cool new people. Afterward, we went to
Nobu
for dinner and after dinner, we then met up with Lindsey, Kyle, Pepe, Carlos, Roula, Jim and Eddie for a nightcap in
Le Bar Americain
which was a blast!!!
May 26, 2019 – Race Day
Today we were lucky enough to be in Garnier suite with an unbelievable view of the track. We were right above one of the turns and there was space for cars to take the lead which was exciting. We had a wonderful time with the new friends that we met. After the race was over John and I went back to the room to get ready for Dinner. We had reservations to the fabulous restaurant in the Hotel de Paris called Louis XV. This was an amazing experience which I would recommend everyone try at least once. Every course had a unique layout and silverware and it was nicely done almost like art.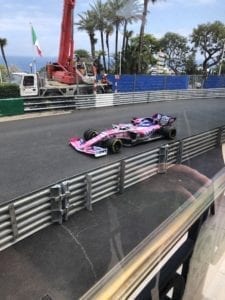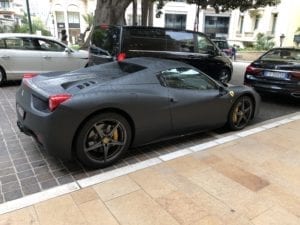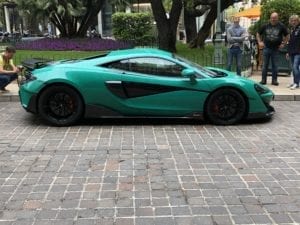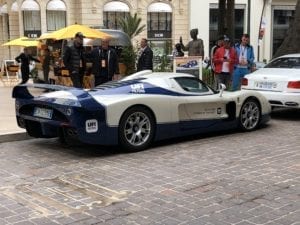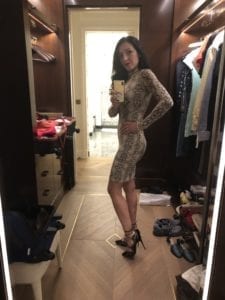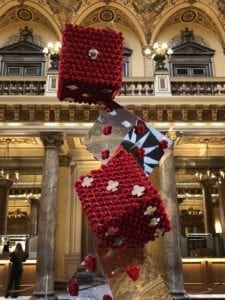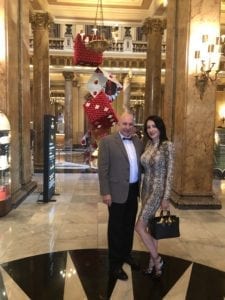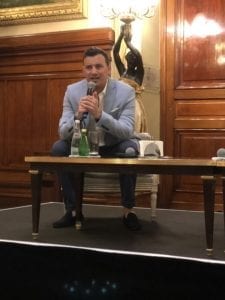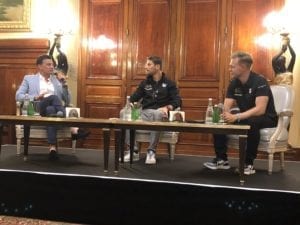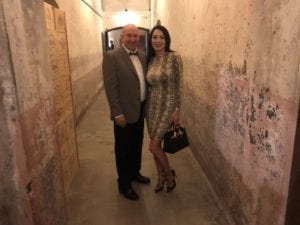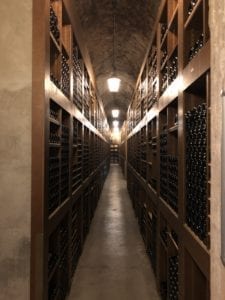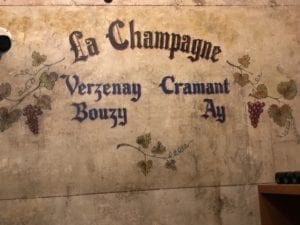 Our Grand Prix 2019 Swag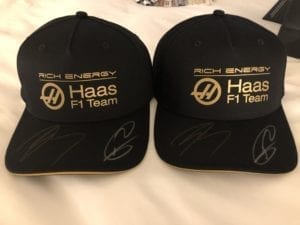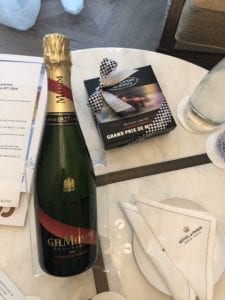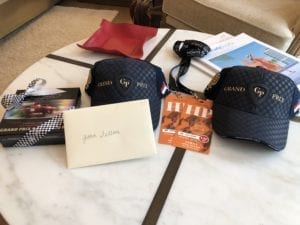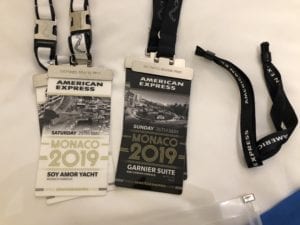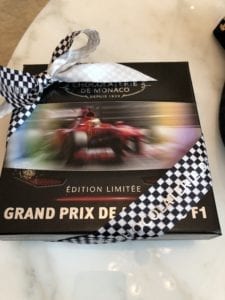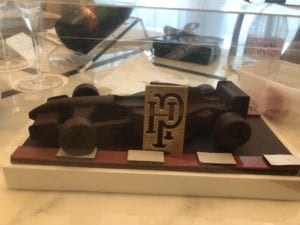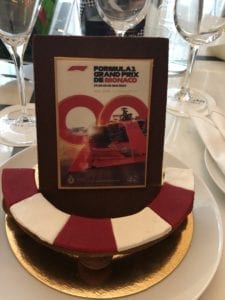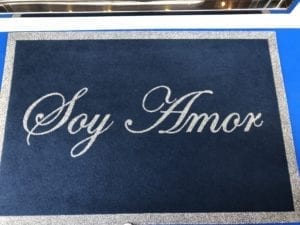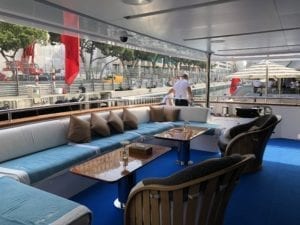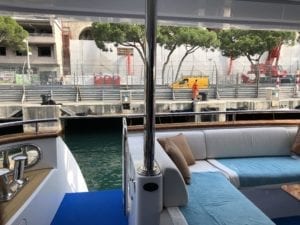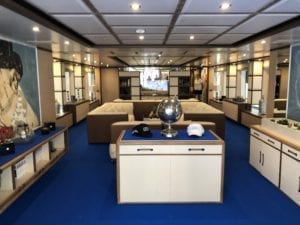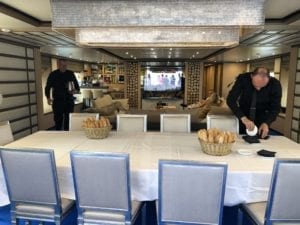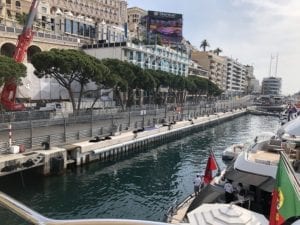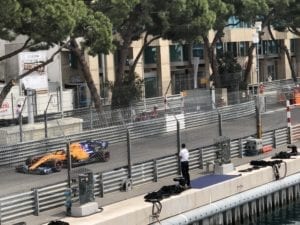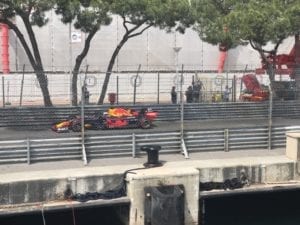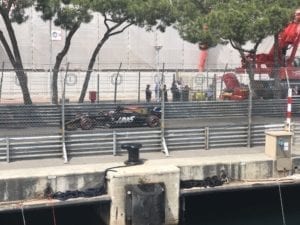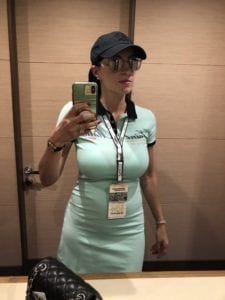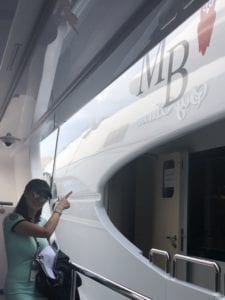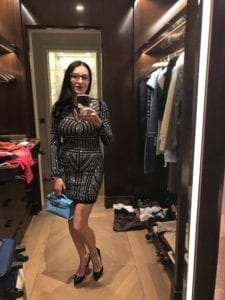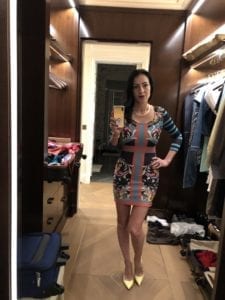 Race Day 2019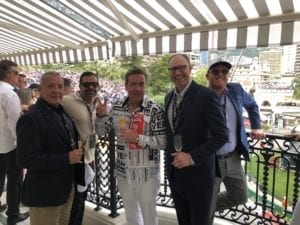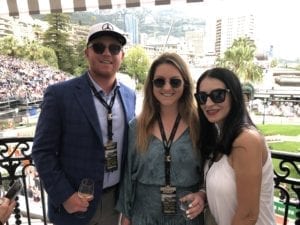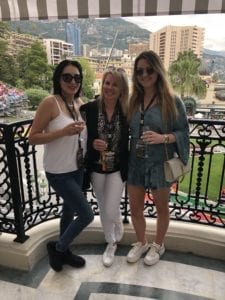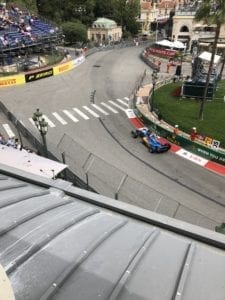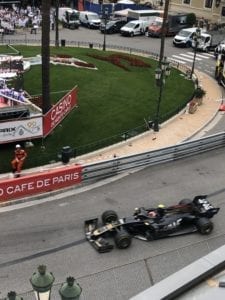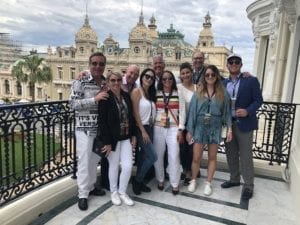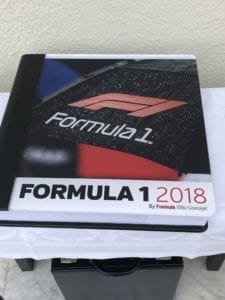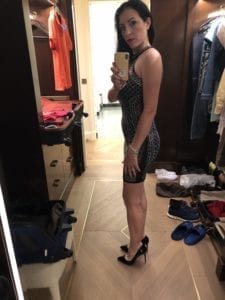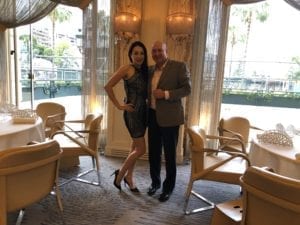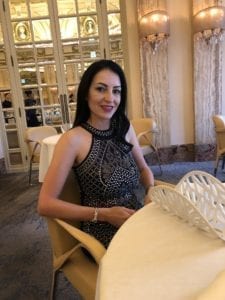 Grand Prix after-party at Bar American – American Express opened up 30 bottles of Dom Perignon Champagne for 15 people.